Many investors dream of owning a rental property. It is a sure-fire way to build your wealth because you have a steady rental income every month and at the same time your property increases in value.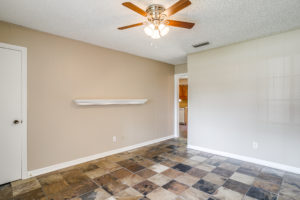 The problem for some people is that, while they dream of sitting back and lazing in the sun, simply banking a nice fat rental check every month, things are never that easy. There is always a catch with these things, and in the case of property rental, there is a whole list of jobs that have to be done before you even get that very first check.
Even then, things can still go wrong. For instance, all the power goes out at ten o'clock one night and you have your renter on the phone demanding that you get it fixed. That's actually fair enough because he has every right to have the lights on. However, it means that you have got to go online and try to find an electrician who will come out and fix it at night when everyone else is heading off to bed.
Then you can have a situation where your renter simply fails to pay the rent. Because of Covid-19, many people have lost their jobs and that means that some of them are having a problem, even though they are basically honest people. It may come to the point where, as much as you might not want to, it makes sense to evict them. That's another big hassle that you don't need.
This Is Why So Many Property Owners Use North Texas Property Management
This is why so many property owners use us at North Texas Property Management for their Frisco rental property management. It lets them get on with whatever else they want to do and let us deal with all the hassle.
You see, when the electricity goes down at 10 o'clock in the evening, your renter doesn't ring you: he rings us. We are on call 24/7/365. We then call our electrician and he goes out to see your tenant and fixes the problem. Simple. That's just one of the great advantages of using our Frisco rental property management service. We take care of everything so that you don't have to.
Finding new tenants is another issue. From time to time a renter, who may have been with you for years, may either want to move or be required to move to another city by his employer. Now you have an empty property. But not when you use our Frisco rental property management service. We know where to advertise in order to produce a flood of inquiries quickly. We interview. We check on their payment history. We do everything.
You just sit back and enjoy that monthly check.