Little Elm, California – April 30, 2023. North Texas Property Management, a best-in-class property management company based in Plano, Texas, and serving Dallas and Collin Counties is proud to announce new city-specific pages.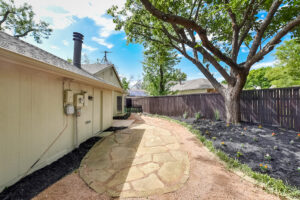 Property investors may need help locating a professional property manager in a smaller suburban area. The new page listings help people find an expert property manager for towns such as Little Elm, Princeton, Lucas, Wylie, Anna, and Lewisville.
"Young families are moving out to small Texas towns and snapping up home rentals. Property investors have caught on to this trend and are buying more properties in the Dallas suburbs, but need help with managing them," explained Jason Marascio, North Texas Property Management CEO. "It can be challenging to locate property managers to care for a rental in a small town. My professional team is here to help solve that problem!"
Property investors with single-family home rentals in the Dallas suburbs can find support on the city-specific landing pages for:
North Texas Property Management is a locally-owned professional business based in Plano, Texas. The firm handles landlord duties for home rentals. Services include showing rental properties, prospective tenant interviews, and managing background checks. Financial support consists of collecting initial rent and deposits, collecting monthly rent, and updating an investor spreadsheet for end-of-year taxes. NTXPM is a highly-rated property manager focused on managing rental homes in towns and cities around Collin County and the Dallas suburbs.
THE BEST PROPERTY MANAGEMENT TEAM IS EASY TO FIND FOR INVESTORS WHO KNOW WHERE TO LOOK
Here is the background on this release. The popularity of small-town living in Texas is a growing trend. Working parents may choose to live in smaller, safer communities that provide more space and safety for their children. Opportunities to work from home, or in hybrid positions also allow more flexibility where to live. Property investors are noticing the trend and buying single-family homes in smaller towns such as Little Elm, Princeton, Lucas, Wylie, Anna, and Lewisville. The challenge around small-town living can be the need for professional services. Finding a local expert to handle a property such as a family-style rental is easy if investors know where to look.
ABOUT NORTH TEXAS PROPERTY MANAGEMENT
North Texas Property Management Company is a top-rated property management company servicing rental property owners' needs in the North Dallas area of North Texas. The company's property managers handle residential rental properties in McKinney, Richardson, and Allen, Texas. NTXPM also covers single-family home property management for Frisco, Plano, Carrollton, Garland, and Princeton, Texas. The team supports both the needs of renters and landlords in the North Dallas suburbs.